Importing and Exporting Data
By default, Regina reads and writes .rga data files in its own compressed XML file format. However, Regina can also import data from and export data to several other file formats, which allows you to pass data between Regina and other applications. This chapter outlines the available import and export formats.
If you are writing filters for some other program and you need a full specification for Regina's own XML file format, select Help→File Format Reference from the menu.
An import involves reading data from some foreign file format and inserting it into your working packet tree (effectively merging it into whatever file you already have open). All imports are done through the File→Import menu.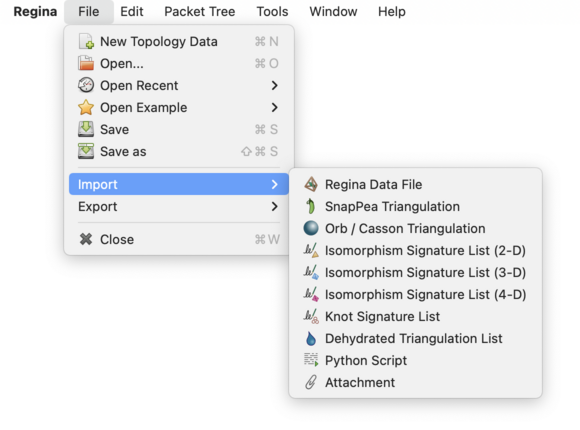 When you select an action from the File→Import menu, you will first be asked to select a file. Once you have chosen the file to import, a second window will appear asking for additional details: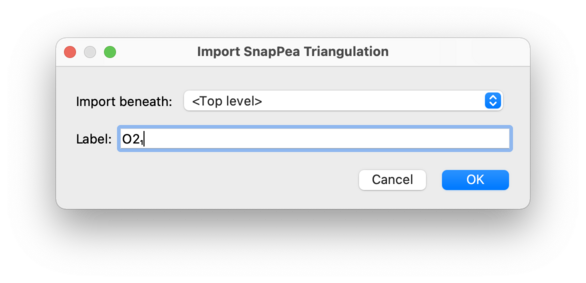 Regina can import data from the following file formats: