Exporting
An export involves writing data from your working packet tree into some foreign file format. For most formats you can only export small pieces of your packet tree at a time (such as individual triangulations). All exports are done through the File→Export menu.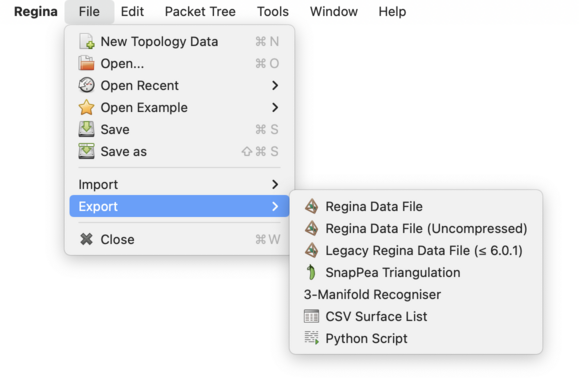 When you select an action from the File→Export menu, Regina will ask you which packet to export. For most export formats Regina will only export the selected packet, but for some formats (such as Regina's own data format) it will export an entire packet subtree.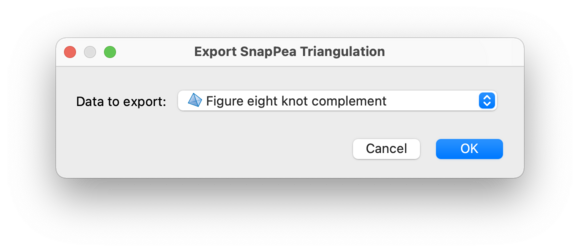 After selecting a packet, you will be asked to choose a filename for your export. Regina will then save the exported data to that file.
Regina can export data to the following file formats: