Analysis
| | | |
| --- | --- | --- |
| Prev | Normal Surfaces and Hypersurfaces |   Next |
Once you have built a list of surfaces or hypersurfaces, you can study them using the various tabs in the normal (hyper)surface list viewer.
Above all of these tabs is a header displaying the total number of (hyper)surfaces, the original enumeration parameters, and a link to the underlying triangulation. The enumeration parameters include: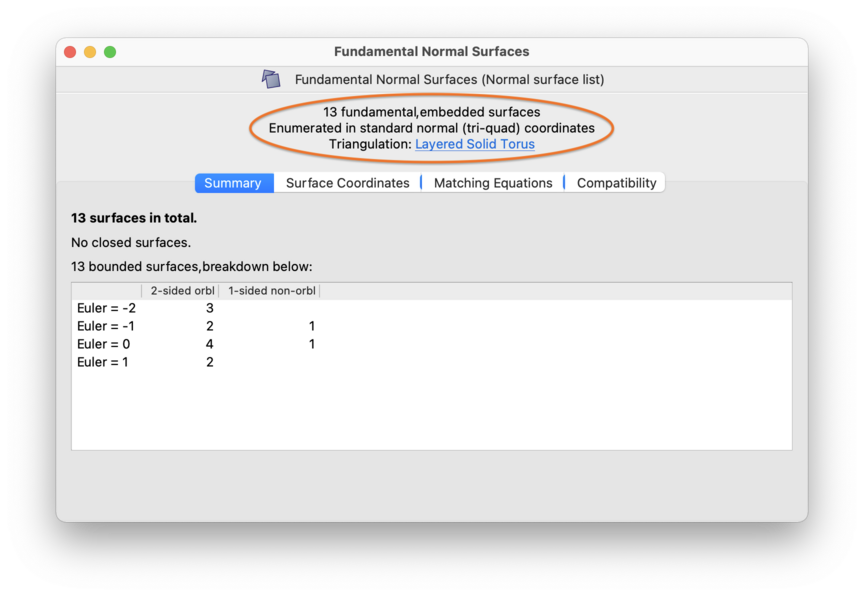 There are some unusual comments that you might see in this header if you are using old data files and/or customised software:
As of version 4.94, Regina also remembers details of the specific enumeration algorithm that was used. This information is not shown in the user interface, but can be extracted using Python scripting.